For the Assembly Engineer achievement, see Assembly Engineer (Achievement).
Engineer
Theme
Assembly
Weapon/Tool
Wrench, Controller
Engineers are the main work force of the Assembly. These specialists excel at building and object control, making them ideal support units for any battle team. Their aptitude for Armor repair further increases their worth. Engineers use their imagination to build turrets, use advanced technology to magnify enemies, build robots and even construct Personal Fortresses.
Rank 1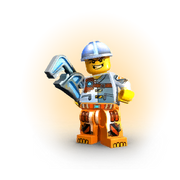 Engineer Wrench 1
Engineer Helmet 1
Engineer Shirt 1
Engineer Pants 1
4-Piece Bonus

Total stat increase
Rank 2
With Rank 2 comes the Engineer Vest and Controller.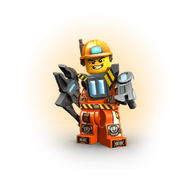 Engineer Wrench 2
Engineer Helmet 2
Engineer Shirt 2
Engineer Pants 2
Engineer Controller 2
Engineer Vest/Gilet 2
4-Piece Bonus
5-Piece Bonus
6-Piece Bonus

Total stat increase
Rank 3
With Rank 3, the Engineer Vest allows the summoning of the Personal Fortress.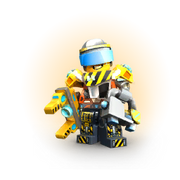 Engineer Wrench 3
Engineer Helmet 3
Engineer Shirt 3
Engineer Pants 3
Engineer Controller 3
Engineer Vest/Gilet 3
Deploy a fortified turret that repeatedly attacks enemies for 1x16 damage.
+0 +2 +2

4-Piece Bonus
5-Piece Bonus
6-Piece Bonus
Total Stat Increase
Total Stat Increase with Valiant Weapon
The Serratorizer
Damage
Offhand Skill
Charge-Up
Imagination
Armor
Image
3+3+4
Deploy a Bot Quick Build that assists you in battle. Deals 3 damage.
Spin around, doing 3 pulses of 5 damage to nearby enemies.

+5




+2



Gallery
Community content is available under
CC-BY-SA
unless otherwise noted.